Virtual Graffiti Makes Holidays Sparkle for Kids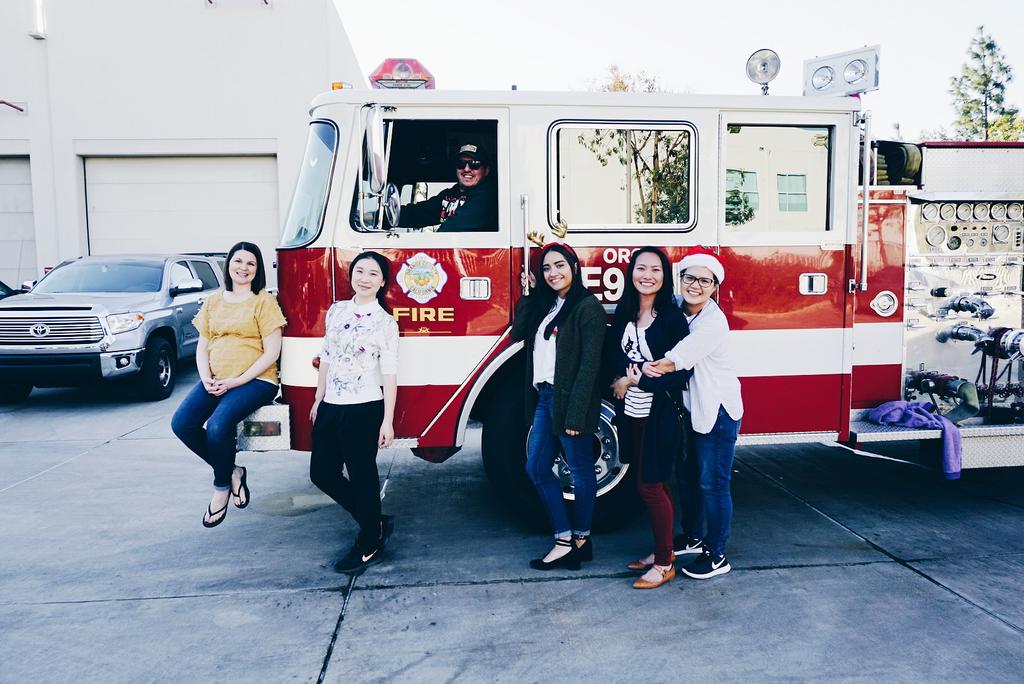 From L to R: Deanna Ordway, Luting Bai, Josh Valeo, Michelle Garcia, Vy Nguyen and Toan Nguyen at Orange County Fire Station 51 to deliver toys for the "Spark of Love Toy Drive Fund"
Irvine, California - 'Tis the season to be jolly ... and giving. On December 19th, 2017, Virtual Graffiti completed the "Spark of Love" Toy Drive in Orange County as a part of its "Reaching Out to the Community" program, which it launched this year to help those in need. As the ornaments went up in Virtual Graffiti's Irvine office the toys started piling up. Through the help of its employees, Virtual Graffiti has driven their social responsibility movement by donating a wagon of toys to Orange County Fire Station 51.
"We found that by being part of a cause together and reaching out to our community, not only did the workplace culture increase but there was also a boost in employee morale. "
- Jonathan Berger, Vice President of Operations.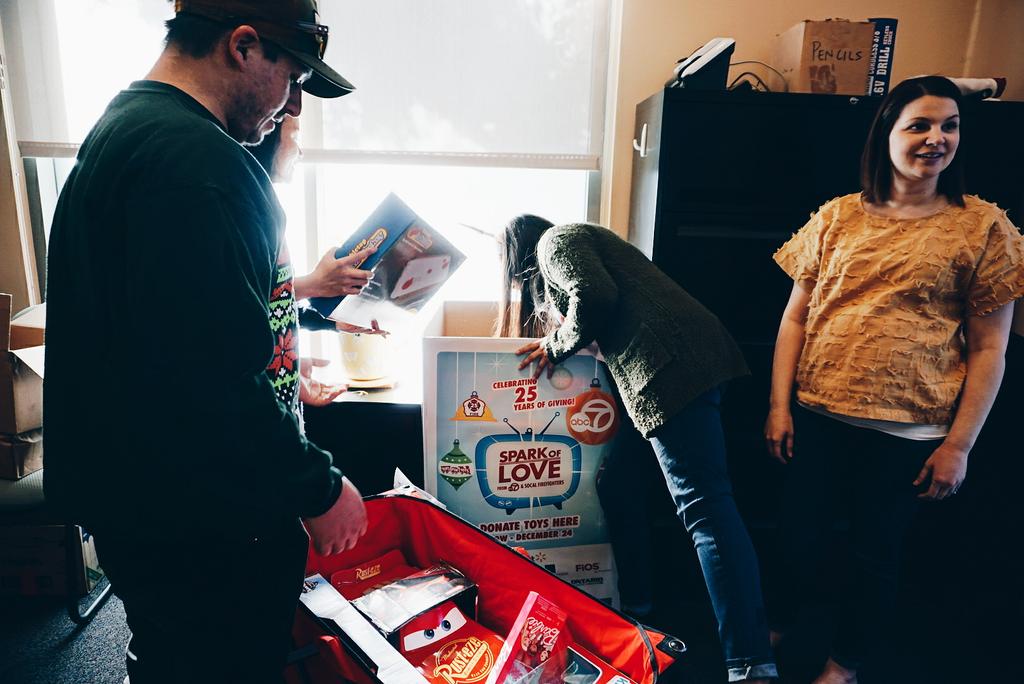 Josh, Vy, Michelle and Deanna dropping off toys in the the toy box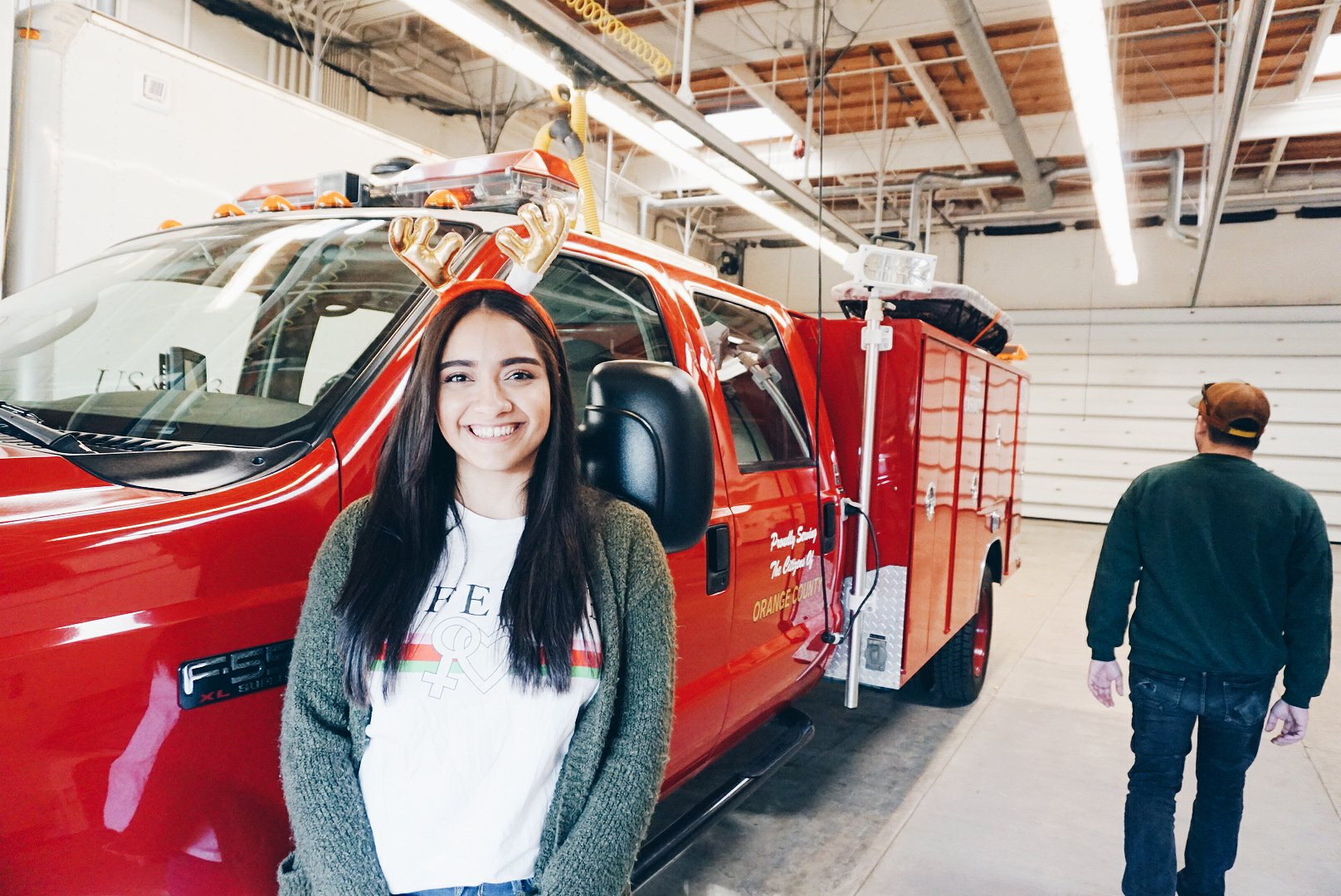 Michelle was delighted to be shown around the fire station, a serendipitous result of being a part of the toy drive
The Orange County Fire Station 51 is part of the "Spark of Love Toy Drive Fund". People can drop off new, unwrapped toys or sports equipment at any fire station in Orange County.
"During our visit to the Fire station, for the toy drive, we were offered a tour where we got to the see how firefighters live when they are at work and the equipment used to keep the neighborhoods safe. It is unbelievable what the firefighters go through."
- Toan Nguyen, Lead Web Developer
By being a socially concerned business, Virtual Graffiti hopes to positively influence its employees and connect with their customers and their community. Virtual Graffiti will continue its "Reaching Out to the Community" program through the year by allowing employees the chance to give back and promote causes they value. By working together, Virtual Graffiti hopes to make a difference and change the world.
About Virtual Graffiti
Virtual Graffiti Inc is an online reseller of a wide range of technology solutions including security, computing, storage, backup and cloud. Virtual Graffiti has over 140,000 loyal customers in the business, government and education sectors. Discover more at www.virtualgraffiti.com.
About Spark of Love
The "Spark of Love Toy Drive Fund" was created in 2004 at the California Community Foundation to provide toys or sports equipment for underserved children during the holiday season in Southern California. Spark of Love
Go back to previous posts