Virtual Graffiti donates to Spark of Love, Third Times A Charm...
Miki Dubery | December, 19th 2019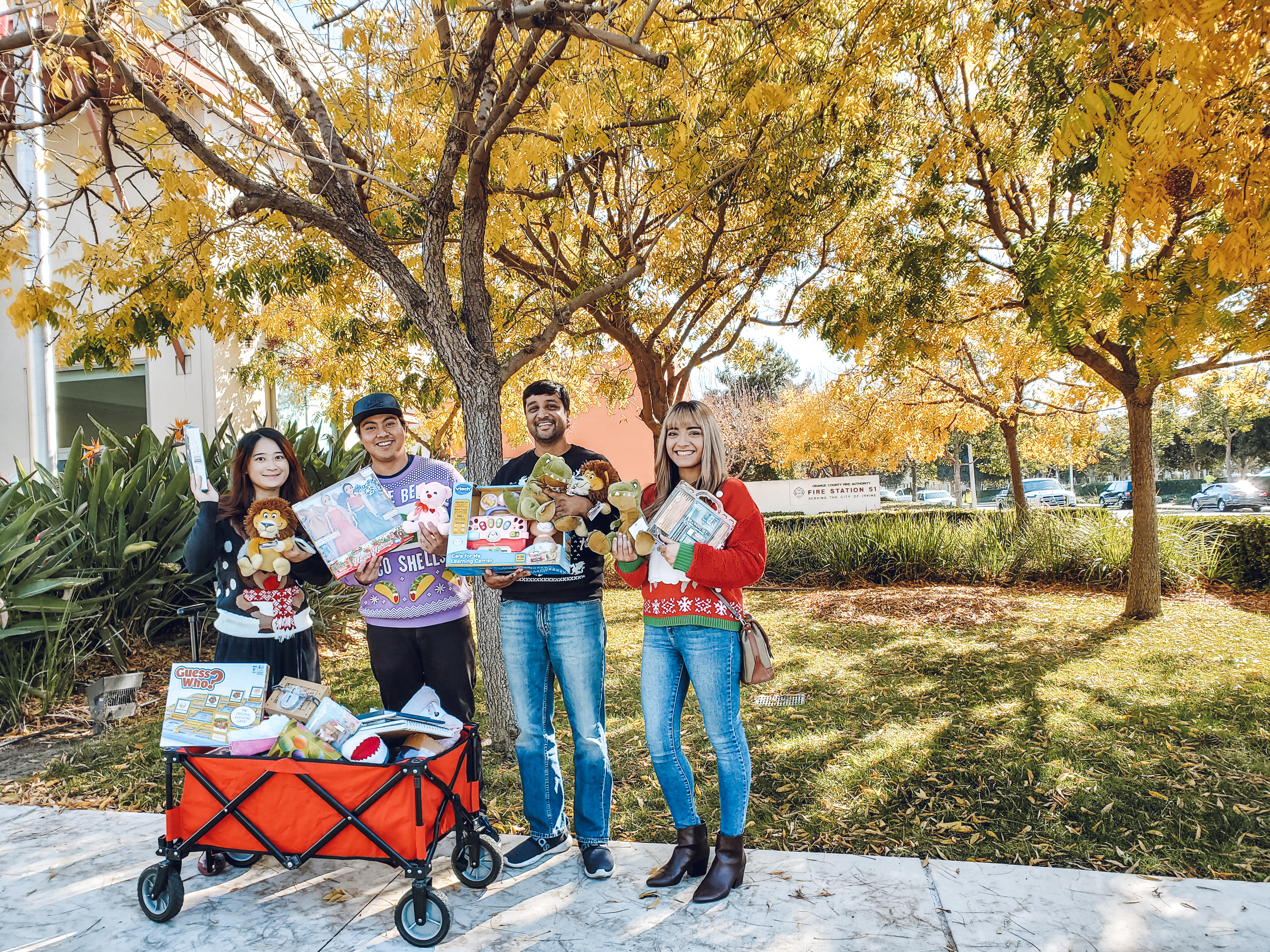 From L to R: Edith Liao, Norman Cunanan, Adam Husain and Michelle Garcia at Orange County Fire Station 51 to deliver toys for the "Spark of Love Toy Drive Fund"
Irvine, California - Virtual Graffiti's employees did justice to the saying, "good things come in threes", this year as they completed their third annual toy drive just in time for the holiday season.
"To be able to acknowledge how fortunate we all are and translate that into giving back to others is so meaningful to everyone here. We are so thankful for Virtual Graffiti and the amazing firefighters that help us do so." – Toan Nguyen
On December 19th, 2019, employees at Virtual Graffiti delivered an abundant number of gifted toys to help partake in the "Spark of Love" toy drive, adding on to the company's emphasis on their "Reaching Out to the Community" program. Lucky for Virtual Graffiti, Fire station 51 serves as a place where toys and/or sports equipment can be gifted, delivered, and eventually given out by the firefighters who aid this cause each Winter.
"Another year here at this company is ended by giving back to others and I could not be happier about that. The value of being selfless is emulated through out this office and it is comforting to know how generous everyone is for these kids." – Michelle Garcia
For the past two years, employees have enjoyed donating gifts for children that otherwise may not have been able to receive a holiday present that year. This project has made everyone in the office come together, time and time again to reflect on what they have, and what they are able to give to those less fortunate.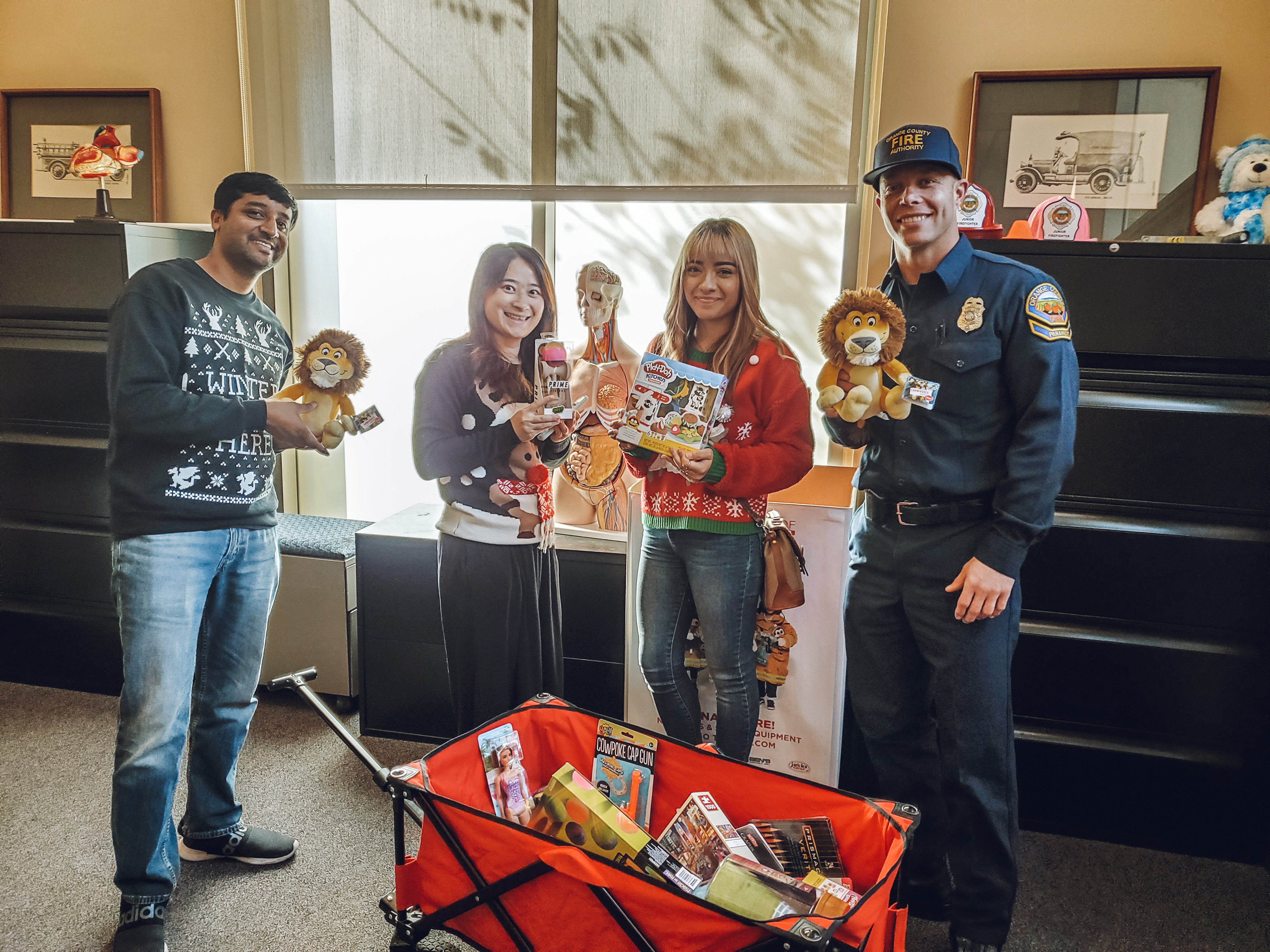 A few members of Virtual Graffiti dropping off toys at Orange County Fire Station 51
Employees at Virtual Graffiti not only get to work in a healthy environment and fulfill their individual careers, but also get to work with others who share the same giving values. Virtual Graffiti is confident in their ability to make change where its needed and are thrilled to continue this holiday tradition for many years to come.
"The firefighters gave us a tour of their station and we were all so amazed by the way they live their lives devoted to helping others. If there is any way that our employees can give back, we will. Thank you to the firefighters for their amazing work." – Edith Liao
About Virtual Graffiti
Virtual Graffiti Inc is an online reseller of a wide range of technology solutions including security, computing, storage, backup and cloud. Virtual Graffiti has over 140,000 loyal customers in the business, government and education sectors. Discover more at www.virtualgraffiti.com.
About Spark of Love
The "Spark of Love Toy Drive Fund" was created in 2004 at the California Community Foundation to provide toys or sports equipment for underserved children during the holiday season in Southern California. Spark of Love Third Times A Charm...
Go back to previous posts